Trailer
Stills and concept images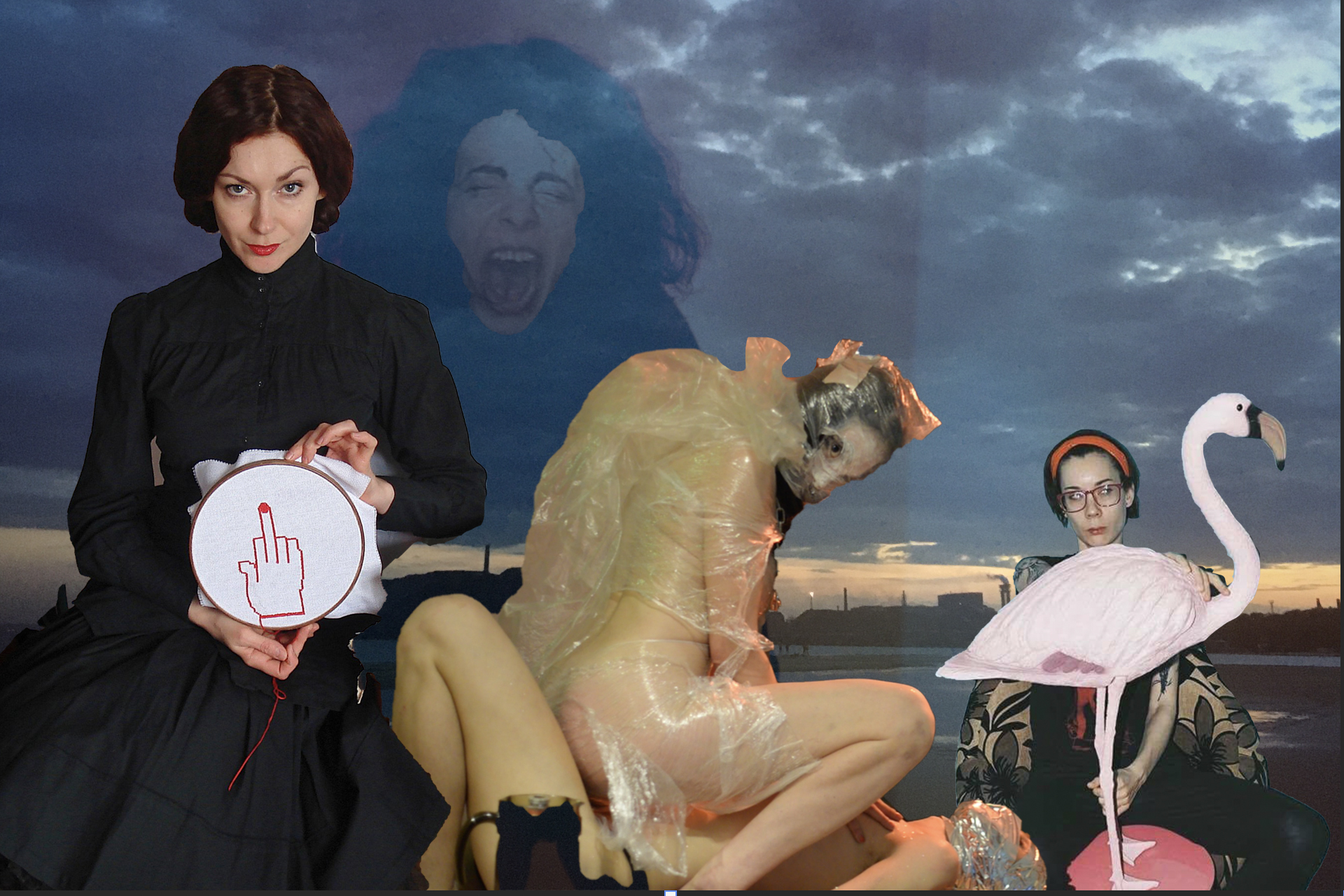 Logline
Stifled and kept secret for years, traumas from violent oppressions can drag you into impenetrable darkness. Underwater is a story about three unconventional Ukrainian women who are dealing with this darkness in their art – uncompromising and shocking but also vital and healing.

Synopsis
AntiGonna lives between her father's home in Odessa, her mother's flat in Vinnytsia, and nightclubs in Kyiv. She creates experimental videos which she calls 'horror porn' – with her body as the main instrument. Through art, AntiGonna tries to find a way out of the trap she found herself in at the age of thirteen. Then, gangsters raped her in front of her father as a punishment for his debts. Afraid of public condemnation, her mother ordered the girl to stay silent about this event. Today, as AntiGonna struggles with severe illness, she has to rethink her relationships with both her body and her family.

Kseniya lives in Zaporizhia, an industrial city in the south-east of Ukraine. She works as a hairdresser but also creates mutant dolls from found objects, paper and food. She invented them in childhood, hiding from her father's anger in the corners of their apartment. Her father, an alcohol addict, lives alone now, and Kseniya has to look after him. She also raises two adopted daughters and supports her elderly mother. Ksenia feels she is on the edge, and something urgently needs to be changed.

Masha lives in Mariupol, but once a year visits Donetsk – her home town, now situated in the war zone in the eastern Ukraine. There she chases memories of her parents' attempts to exorcise bisexuality from her, as well as materials for her art. Masha has a bipolar disorder, and assembling collages from clippings of tabloids helps her survive depressive episodes. She also helps children with psycho-emotional problems by means of art therapy. Although Masha refuses professional help for herself, and her friends are afraid that self-treatment is not the best solution.

Oksana lives in Kyiv, and is the director of this film. Talking with other protagonists and with herself, she reveals connections between the four of them and weaves a collective film about being a woman in contemporary Ukraine.

Underwater is a difficult yet gleaming with love journey through the past and present of four gifted and rebellious women. Their art plunges deep into personal and social darkness. Yet, the glimpses of light there are particularly bright.